Ajinomoto Foods North America Inc.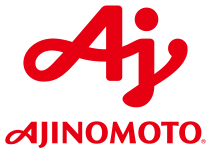 Windsor Foods® is bringing the world to your table. With a full offering of old-world Italian cuisine, authentic Pan-Asian appetizers, Southwestern comfort foods, ever-popular Mexican mainstays, and fun, innovative appetizers, the Windsor family of companies is your single source for delicious, eye-appealing International dishes that are easy to serve.

Our frozen-prepared foods use authentic recipes prepared with high quality ingredients to stay true to their traditions. Yet, with consumer tastes ever-changing, we're always creating new and exciting dishes to help you take advantage of trends both now and tomorrow.

Innovation means staying on the cutting edge of product development. That's why at Windsor, we create recipes that are both delicious and exclusive to us. Then we speed them to market using the latest manufacturing technology and quality control.

And that's just part of how we can give you a competitive advantage. We listen to our customers and partner with them to offer customized packaging and provide sales and marketing support to deliver the products their patrons want.

All of Windsor's brands Bernardi ®, Golden Tiger®, The Original Chili Bowl®, José Olé®, Posada®, Whitey's® Chili, Cripple Creek® and Fred's for Starters® have a heritage of creating fine foods and now they're all available to you under one roof.
Pierce Cartwright Main Contacts


---

Customer Service:
Alice Clevenger
Account Executive:
Gail Hubble
Leads Contact:
Gail Hubble