Kronos Foods, Inc.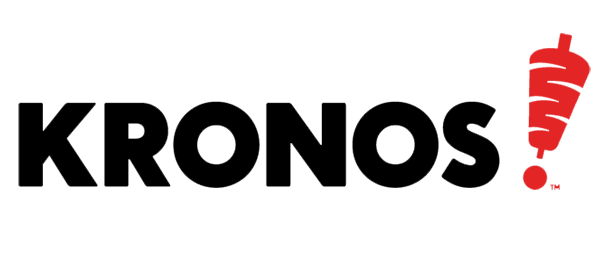 Kronos Foods, Inc. was founded in 1975 by Chris Tomaras, a Chicago businessman and began its operations with the manufacturing and sale of its patented Kronomatic broiler. The Gyros was in its infancy and was served only in a handful of restaurants. Various chefs made the product, each offering their own quality and taste. It was then that Kronos developed and successfully marketed the GyroKones(TM)... pre-formed and ready to use. This eliminated the inconsistency and the standardized GYROKONES"! led the way to the success and popularity of the Gyros sandwich.
With these two inventions, the Kronos GYROKONES and the KRONOMATIC Broiler, Chris Tomaras opened doors of culinary opportunity to restaurant owners and Greek-hungry patrons alike. This proved to be the foundation of Kronos Products, Inc.
Equally significant was the development of many forms of portion controlled meat such as the GYROS LOAVES and pre-cooked GYROS SLICES, GYROS PORTIONS, the I.Q.F. GYROS STRIPS
Kronos manufactures and markets the highest quality premium Gyros in the U.S. We are also the leading supplier of Pita Bread, Tzatziki Sauce, Filo Classics and other Mediterranean specialty food items. We can supply you with appetizers, entrees and desserts for any dining occasion.
Kronos is spreading the Mediterranean word beyond restaurants and fast-food operators by focusing on on-site foodservice operations such as college, hospital and business cafeterias.
From the beginning, we have understood the potential of "Mediterranean". When we established Kronos Products, Inc. in 1975, we did so with the philosophy, "to deliver all things Mediterranean to the food industry with unsurpassed, consistent quality within all our products and services."
In 2006, we changed our name from Kronos Products to Kronos Foods to better reflect our position as The Premier Specialty Foods Company.
The incredible success of Kronos Foods, Inc. is due in part to the company's unique philosophy. We want our customers to succeed. We create customers for our customers. To that end, Kronos Foods provides a full complement of merchandising support and operational assistance.
All of our outstanding products are available through foodservice distributors across the United States and Canada.
We are a company committed to continuous improvement. We use only the finest ingredients and processes to provide our customers with America's best tasting and highest quality products.
Pierce Cartwright Main Contacts


---

Account Executive:
Pam Christy
Leads Contact:
Pam Christy
Customer Service:
Alice Clevenger