Nestle Professional Beverages (Vitality)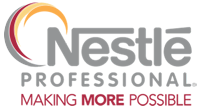 Vitality Foodservice Inc., with corporate headquarters in Tampa, Florida, is a leading provider of beverages to the foodservice industry worldwide.
A partnership with SUNKIST® Corporation position us to meet the future needs of consumers and operators worldwide better than our competition.
Vitality has distribution and sales in over 30 world markets, including the US, Canada, Europe, Central and South America, Asia, the Caribbean, and the Middle East. This extensive infrastrucure affords Vitality the systems and support for world class customer service.
Vitality's parent company, Vitality Beverages, Inc. brings a strong presence to the industry with holdings in fresh fruit packing, transportation, beverage processing, and product packing for the foodservice and retail markets.
Pierce Cartwright Main Contacts


---

Account Executive:
Pam Christy
Leads Contact:
Pam Christy
Customer Service:
Alice Clevenger